Estimated reading time 2 minutes and 3 seconds
We live in a world of instant gratification. Everything happens in a minute, and people have lost all their patience. When ordering something online, we expect our packages to arrive within a few days. Online retailers that can't keep up with those demands fall behind their competitors.
How do businesses keep up with efficient shipping quotas?
The more online shopping takes center stage in the retail industry, the higher the demand for distribution warehouse services is—warehouse and distribution centers aid in bringing customers their products as quickly as possible. By 2025, distribution centers will make up a whopping one billion square feet of industrial space.

What are fulfillment and distribution centers?
Distribution centers offer various services to enable companies to fulfill all their logistic needs. Warehouse distribution centers are where products and goods are stored for a short period and shipped further to businesses or consumers. Products are brought into the distribution center and can be repackaged, stored, or cross-docked.
There are so many moving parts and a lot happening at any given moment at a distribution
center. It's a highly logistical aspect of the supply chain.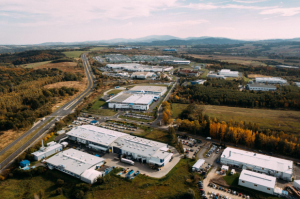 Items that are unloaded and repackaged must either be placed in their designated storage areas or sent out for shipping. Sometimes, items come in from one side of the warehouse and distribution center and are unloaded and sent out through the other side. This is called cross-docking since it passes from one loading dock to the other. Cross-docking has to be timed to perfection. You'll often have a truck pull in and unload goods headed in multiple directions or lots of goods coming in from numerous trucks and locations headed out for delivery in the same area.
According to the needs of a business. They may run their distribution warehouse centers or use a 3PL (third-party logistics) company. Large companies such as food chains, department stores, and the like will often run their fulfillment and distribution centers to restock their retail locations efficiently.
How to decide where to build a warehouse distribution center?
Distribution center locations are strategically placed. They will most often be located near several port cities for easy transloading. Companies may build a distribution center near several popular port cities and airports and centrally located in many populated areas. This is how companies can ship goods efficiently.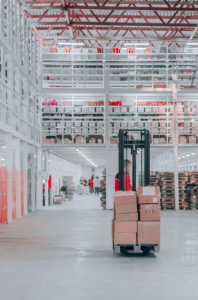 One popular area where you can find distribution centers being built and popping up all over the place in Pennsylvania. It is located near New York, New Jersey, Connecticut, and Boston ports. It is also near major U.S. cities, including Washington, D.C. This is great for businesses in need of accessing distribution centers. However, since they are monstrously large to keep up with the storage and shipping demands, they are being constructed on what was once lovely open green land.
The demand for distribution space is so high that most are fully leased before being built. The more we move online, the greater the need is.
Are distribution centers the same as warehouses?
Distribution centers, unlike warehouses, are not intended for long-term storage. The primary function of a warehouse is to store products and ship products to manufacturers and wholesalers. While distribution centers keep products, utilizing a distribution center is to get products moving and out to consumers and mainly cater to retailers or direct to consumers. Think of a distribution center as a warehouse, only better.
The first stop at a distribution center is when you receive the products. They are primarily brought in from other warehouses and have to either be repacked and stored or shipped further. Before doing that, all products are inspected to ensure they are all accounted for and in proper condition.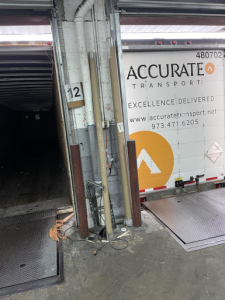 Running a fullfillment center and distribution center is a highly complex operation. Technology makes it easier to track what's coming in and out at all times of the day and night. But more important than relying on technology is the ability to count on a logistics company that is experienced in handling the load, come what may.
Accurate Transport has been in the logistics business for over two decades. In addition to our expertise and experience, we're constantly expanding our locations and service areas. If you're in the market for a reliable logistics service provider, call us to see how we can help you grow your business.
Please follow and like us: