Estimated reading time: 3 minutes and 44 seconds
There are few services that you can honestly say with certainty reduce your cost of doing business.
Most services are a necessary business expense but aren't monetarily effective.
Not only do you save when using a drayage service provider, but it also reduces the time it takes your products to reach the hands of your customers.
Drayage trucking companies are efficient.
Regarding trade and moving goods, the best option considers time and efficiency.
One way to decrease time and increase efficiency is using intermodal transportation, which uses multiple transportation options.
Intermodal transport moves goods over the sea, railway, roads, air, and more. You need to utilize drayage services to get from one mode of transportation to another.
Drayage trucking companies act as the missing link in your shipping chain.
Without drayage services, you'd never be able to utilize intermodal shipping services properly. It would take weeks and months to unload and empty containers from the port and reload the products into trucks for shipping.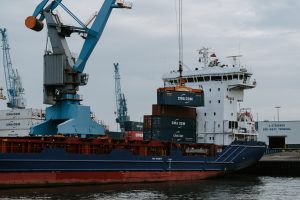 Drayage freight is the service that enables the containers to be placed on chassis connected to the trucks. It takes us a day or two to move your containers out of the ports making room for new ones to enter.
Not only do drayage companies unload full containers, but they also return the empty containers to the port helping the supply chain moves along quickly with almost no interruptions.
Drayage trucking companies are cost-effective.
Hiring a drayage company may seem like an added expense when it is quite the opposite. Using drayage transportation means that you get to save money in the long run.
Expenses you avoid with drayage include air freight, container rentals, and port storage. 
Renting containers is expensive.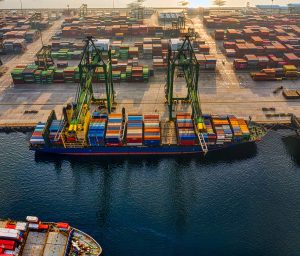 Drayage companies, such as Accurate Transport, come into the ports to pick up your containers. 
We move them a short distance, less than a two-hour journey. We bring the container to the location of your choice, unload it, and return the container to the port. 
This process enables you to return the container reducing your rental time and, in turn, lowering your container rental costs.
Another way we save you money is by picking up your container from the port, avoiding costly port storage fees.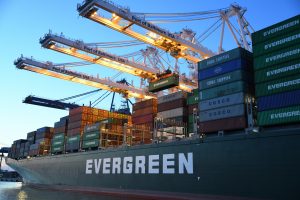 Additionally, a port drayage service company allows you to store your containers and products closer to your customers, which lowers your customer shipping costs and increases your profit margins. 
This is an added advantage because you can offer your customers quick shipping at no additional cost.
Drayage shipping is safe and high-quality.
Unlike many services where you can get up one morning and decide to provide said service, the drayage industry works very differently. You can't just choose to provide drayage services. There is a process that even very experienced, reliable, and well-known trucking companies must go through to provide drayage services.
Moving overweight steel containers takes expertise. Proper licensing and insurance are needed to offer any drayage service. When you hire a drayage company, your cargo is handled by a properly licensed and insured service provider.
Another thing to remember is that it's essential to use a drayage company that provides all trucking services, so your packages are managed with the expert care and professionalism you are accustomed to. 
Your products don't change hands and are cared for from the start of the journey to last-mile delivery by the same service provider.
Drayage companies are convenient.
It's nearly impossible to offer quick delivery services without many modes of transportation. It's a fact that intermodal transportation is the most efficient and cost-effective mode of transportation.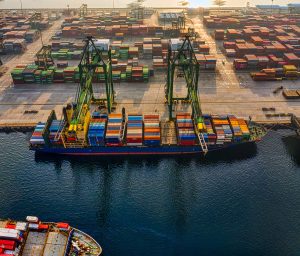 It's also a fact that intermodal transportation is only possible because of drayage carriers. Without drayage trucking companies, intermodal transit wouldn't be efficient or cost-effective.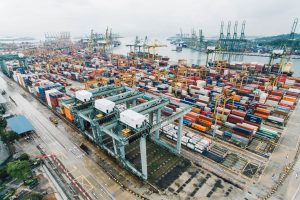 Drayage services is the number one solution to all your transportation needs. It eliminates the time-consuming and often confusing process of coordinating between different transportation companies. Using a transportation company that provides drayage services is best.
With drayage services, the containers are conveniently secured to the chassis that will move them to your next destination. Drayage drivers are specialized in handling all your port drayage needs.
Drayage service companies aren't an add-on service in your transportation journey. Drayage trucking companies are the reason why you can manage your shipments and deliveries in a quick, efficient, and cost-effective manner. Accurate Transport offers drayage services in addition to all other transportation services. Check out all our services. Email us at port@accuratetransport.net.
Please follow and like us: