Estimated reading time 2 minutes and 3 seconds
Steering your Freightliner CASCADIA along the interstate, eyes intently concentrating past the windshield, there's much for you to focus on. You're conscious of the routes ahead, impending traffic, and weather reports. Your main concern is arriving at your destination safely and punctually. Through all this execution, you inevitably splash into a mud puddle. Brown blobs are currently on your drayage trucking exterior, reflecting its interior, where Coca-Cola cans, paper bags, and broken wires inhabit your cab. You dislike expanding your already heavy workload, so don't hurry to clean it.
Why is it important to keep your trucks clean?
A dirty truck used for logistics trucking, LTL freight, or any other reason leads to discredits, dangers, and drawbacks for you and your company.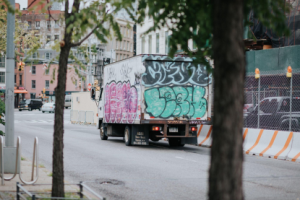 On that same note, keeping your truck clean will:
1- Reflect well on your company
Your vehicle is what represents your corporation to its clients as well as the general public. A clean and well-maintained truck will enhance the public's perception of the business since it reflects the company's dedication, attention to detail, and commitment; the dirt on your truck will send a message of neglect and oversight. This could lead to lost jobs or work. Truck brokerage companies will also be thrilled to work with you and lease trucks.
2- Be easier and cheaper to maintain
Drivers and fleet operators who maintain the truck's cleanliness even for LTL freight minimize the headache and expense of repairs. Unattended grime and dirt accumulate, thus causing premature wear on several vehicle parts, degrading the truck's performance. It can also obscure minor mechanical issues that become a hassle and expense when neglected. Furthermore, a clean trailer will reduce fuel costs because a dirty surface will drag more than a clean one.
3- Make your ride easier and safer.
Keeping your cab and truck's exterior clean means more focus and less stress. An unclean or cluttered cab will decrease your driving performance since it distracts you from focusing on the road. Extra roaming garbage can roll under the gas pedal, making it hazardous, if not gross. Accumulating dirt and grime on your headlights makes it less effective and diminishes visibility for you and the other drivers on the road. When the dirt on your mirrors, windows, or windshield obscures your vision, your reaction time in the event of an accident will be significantly slower than with a clear view.
4- Perform well on your DOT inspection
During a check, DOT inspectors ensure that you comply with the safety rules of an open road. A dirty truck is unsafe and will hold you accountable for non-compliance or incur a penalty. A clean truck, however, will impress the inspector, who might need to perform the full inspection or even dismiss it entirely.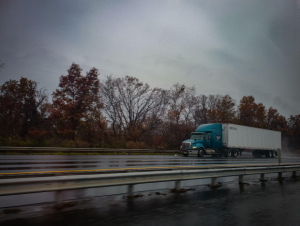 How and when should I clean my truck?
Never allow clutter to compile.
Immediately insert all your garbage into a bag which should be disposed of as soon as
it's complete.
Dedicate half an hour a week to cleaning.
That's a quarter of the time it takes to cook your roaster.
Clean your engine once every two or three months.
Or after every 3,000 to 8,000 miles you've traveled.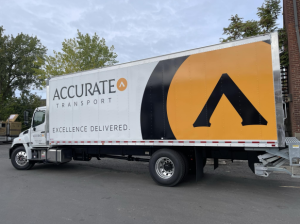 Since Accurate Transport has been transporting goods for over 25 years, we know the importance of keeping trucks clean. Accurate shipping happens with a clean vehicle. Call us to get your quote on growing your business through accurate shipping.
Please follow and like us: