Estimated reading time 4 minutes 23 seconds
Hauling a big rig burns more fuel than you think. That's in addition to the initial expense of filling the tank.
The more you spend on fuel, the more it costs to transport goods, the more it cuts into profits, the more your customers are charged, and the less happy they are.
Besides, it's always a good idea to keep costs at a minimum and reduce waste.
Although you can't avoid fueling your trucks, there are ways to reduce costs.
Ten tips for getting more gas mileage for your trucks:
Faster isn't better
Sitting for hours on the road can seem endless. However, speeding doesn't decrease your trip time much. It may seem to increase your performance on logistics, but it doesn't. The difference between every ten mph decreases as your speed increases. Going from 80 to 90 mph will only save you five minutes, and going from 40 to 50 mph will save you nineteen minutes.
Not only doesn't it save you time, but speeding also burns more gas. You don't get to your destination quicker and burn extra fuel. Save on gas and slow down.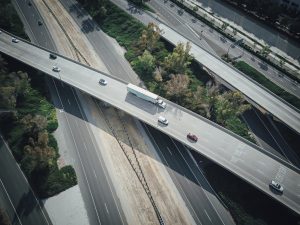 Lay off the brakes
Instead, use brakes appropriately. Aggressive driving burns excess fuel when you step on the gas and immediately break on congested roads. Every time you give more gas, you burn more fuel.
A practical alternative to breaking and stopping would be to avoid a safe distance from the vehicle ahead of you. This will allow you ample time to slow down should you need to.Idling for a few minutes burns more fuel than turning on the engine. Not only does idling waste fuel, but it also adds to the wear and tear of the vehicle's engine.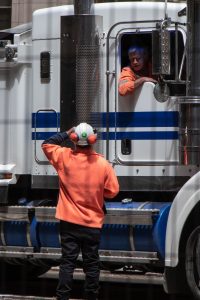 Keep your LTL freight truck in shape
For optimal performance, LTL shippers and trucks need to be in top shape. Any misalignment, clogged filters, or defective sensors will cost wasted fuel. Additionally, it is important to remember your oil change and preferably synthetic oil. Pushing off an oil change isn't a wise business decision, even for another run.
One way to keep your vehicle in perfect condition is by implementing ongoing maintenance on all your trucks.